Interested in carrying Luke's Toy Factory products in your retail shop?
Luke's Toy Factory is committed to working with locally owned small retailers. We consider neighborhood shops an essential part of society, and we will do our part to help this community.
For retailers inside the EU please contact: info@kleineaapje.be
If you are a retailer outside Europe, please visit lukestoyfactory.com.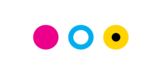 Have a specific wholesale question or prefer to order via phone or email? contact: info@kleineaapje.be